PHLab
Our new makerspace for teens and adults
In April of 2016 we opened our new makerspace for teens and adults with the addition of five sewing machines.
These machines, all Viking Emerald 118 models, are available for in-library use every day. Each comes with a basket of
sewing supplies including a ruler, scissors, and more. Our makerspace area is furnished with a collapsible patterning and
cutting table and five OttLite brand lights. It also has a Community Closet full of fabric and sewing supply donations from the
community that are free for anyone to use. We will soon be adding an iron and ironing board.
Makerspace Requirements
-You must take a certification class in order to use the sewing machines
-Available for ages 8 & up (children under 12 must be supervised by a parent or guardian)
-Machines can be checked out at the Adult Services desk for 2 hour periods
-You must bring your own hand sewing needles and pins, as well as fabric and patterns
-Sewing project classes are available when scheduling allows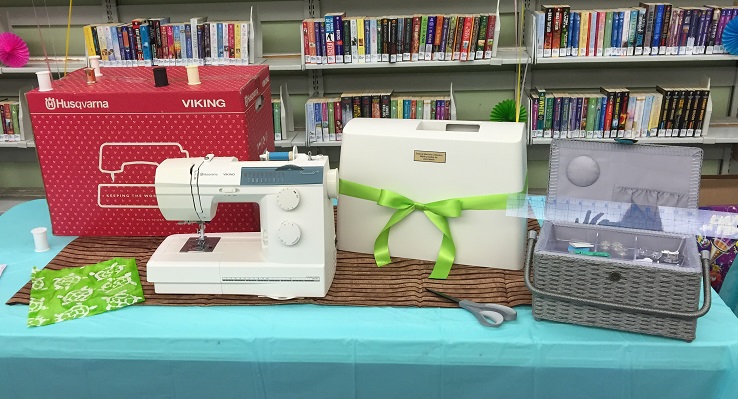 And coming soon... PHLab's portable kitchen and cooking classes!